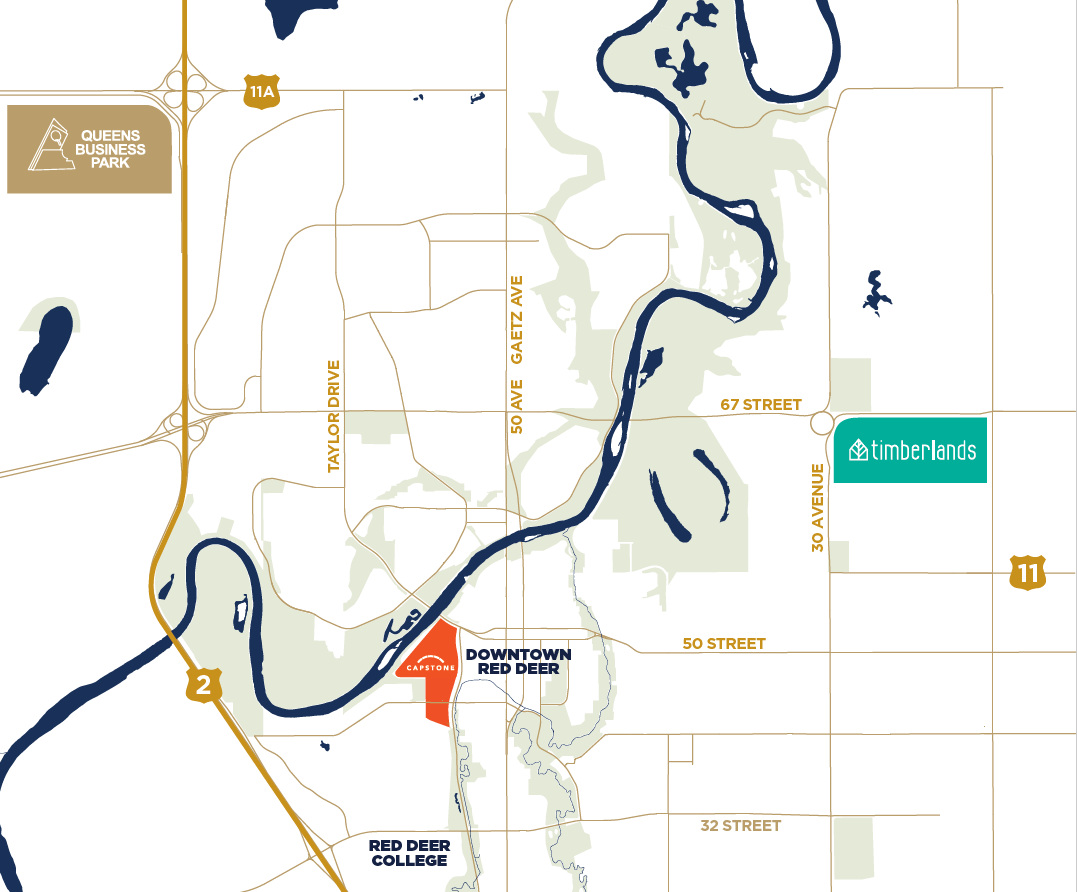 A complete community is calling you home
Timberlands North is one of Red Deer's newest residential neighbourhoods, including a dynamic hub serving as a mixed-use commercial, professional and residential space for the neighbourhood and the entire city to enjoy.
Amenities:
Pedestrian-friendly streets
Lush green spaces
Central park for recreation and gathering
Trails connecting neighbourhoods throughout Timberlands North
For more information, please contact Kim Fox, with RE/MAX Real Estate Central Alberta, 403-506-7552, email kim.fox@remax.net or visit www.timberlandsnorth.ca
Additional information for your Timberlands home:
Disclaimer: this plan is for marketing purposes only. Please contact Land and Economic Development at 403-342-8106 for further information.
Single-family
We make it easier for potential homeowners and homebuilders to find the ideal space to build dream homes. Browse our inventory of currently available lots for single-family homes in these neighbourhoods.
Multi-family
Red Deer is committed to ensuring the development of a variety of spaces to suit every resident. Browse our inventory of currently available lots perfect for condos or townhouses in your ideal neighbourhood.
Carriage homes
Carriage homes offer a detached garage accessed from the rear lane, with a self-contained secondary dwelling unit located on the second level. Each home will have a small private rear yard between the main house and the detached garage. The main residence will also allow for an attached garage in addition to the rear detached garage.
The secondary unit can provide space for extended family members or act as a rental property for the homeowner in the principal residence. The carriage home will be required to provide an off-street parking space for the resident.
Wide-shallow lots
As the name suggests, wide-shallow lots are wider in width and shallower in depth than traditional lots. This allows for homes that are closer to the street and offer a more engaging design for both homeowners and passers-by. The design allows for features such as larger living areas, shorter hallways, wider backyards, larger entrances and windows, and garages integrated into the house's facade.